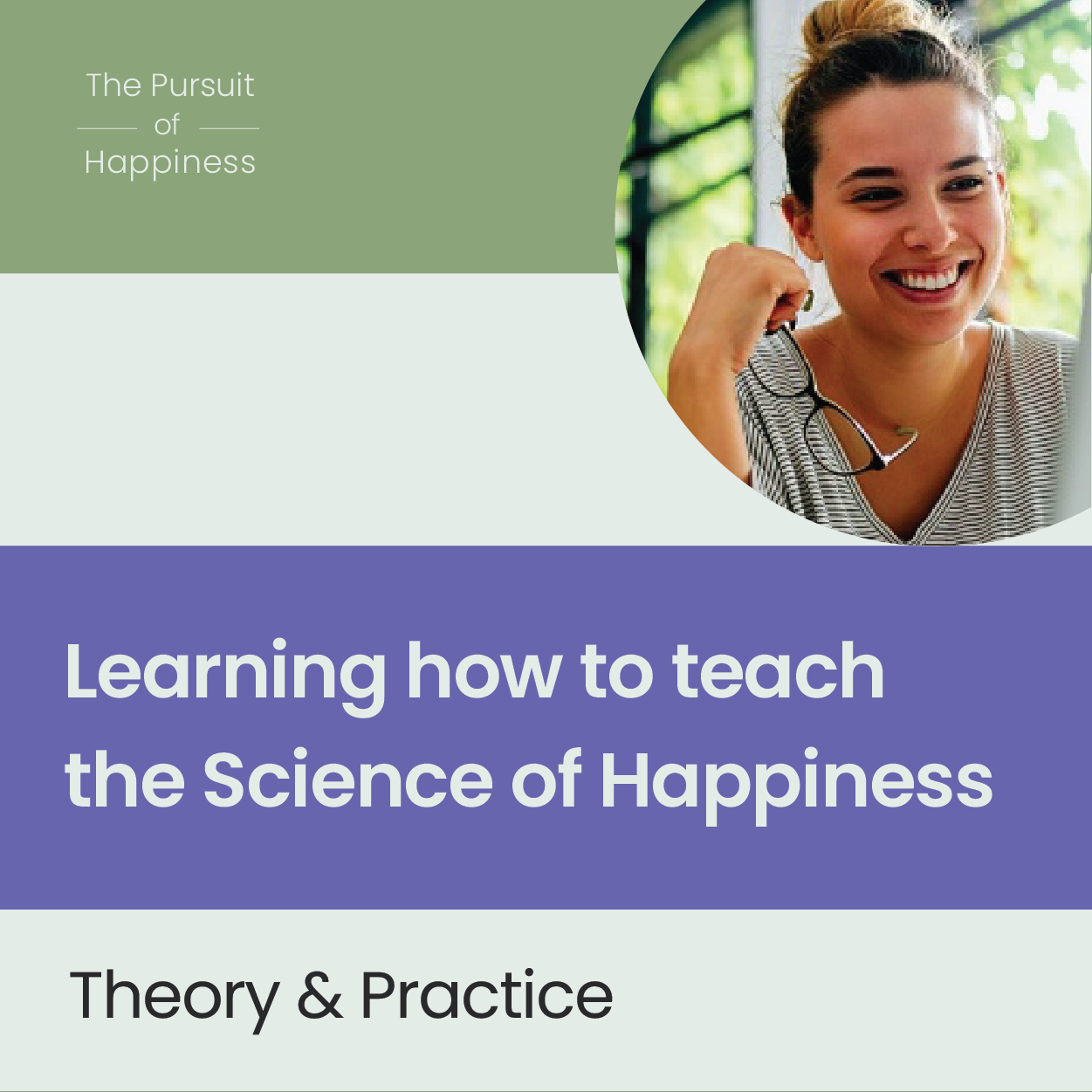 Teaching Tier
This course dives deeper into the science of happiness by exploring the studies and research conducted by world-renowned specialists in the field. You will have the opportunity to explore theories and philosophies as well as strategies for implementation through readings and activities.
*Students in this tier will have the option to receive the "Science of Happiness Teaching Certificate" upon completion of the course. This certificate will qualify students to teach the material.*
Tier Features
Video Lectures
All recorded lectures on the 7 habits of happy people
Reading Materials
Articles and videos by experts related to each habit
Quizzes
Test your understanding of the impact of each habit on well-being
Discussion Forum
Complete assignments and respond to other students
Final Presentation
Students will participate in a live presentation for the final project
This course is designed to be equivalent to one CEU for educators, social workers, coaches and psychologists. Course work includes brief reflections on assigned readings and videos and the creation of a mini-lesson that integrates the science and history of happiness.