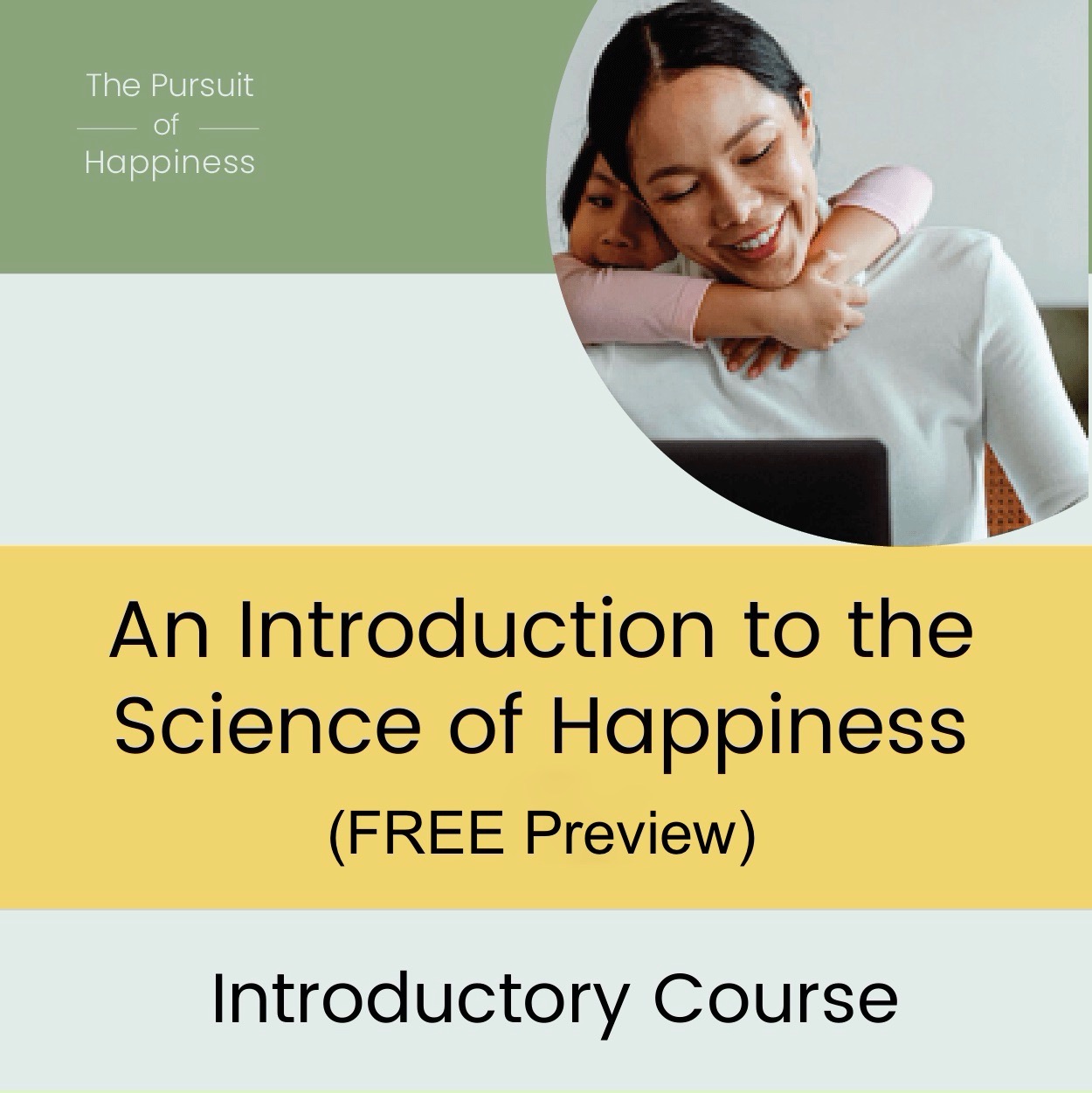 Course Outline
The Introductory Course provides a birds eye view of the new science of happiness, key thinkers, and key discoveries.

Key Benefits
3 Introductory Mixed Media Videos
PowerPoint Summary
Video Transcripts
Fun Quiz
Outline of Certificate Courses
Students: 80% Off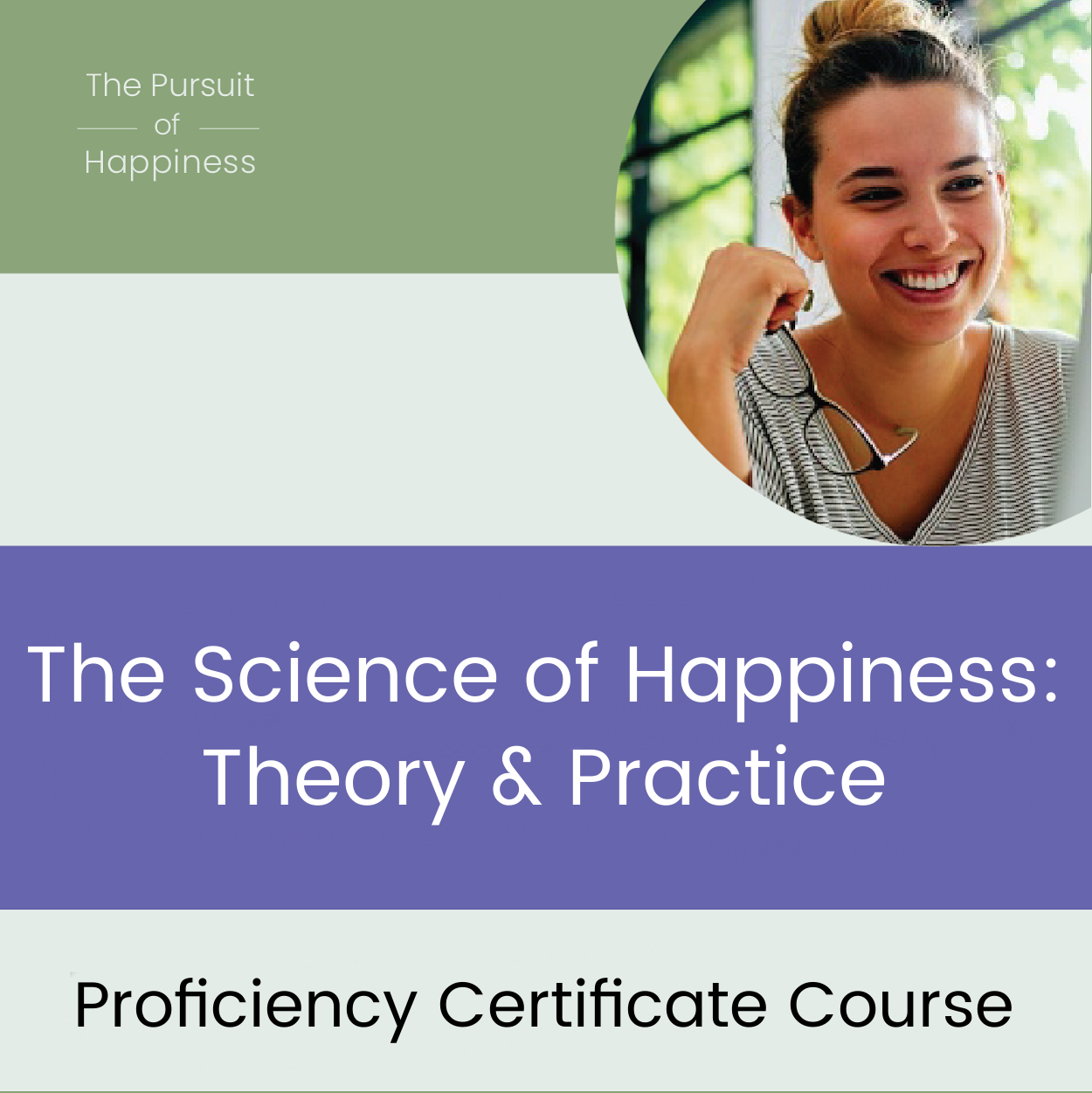 Course Outline
The Proficiency Course provides an in-depth view of both the theory and practice of new discoveries in the Science of Happiness.

Key Benefits
Includes Intro Course
11 Mixed Media Videos
7 Modules on the Psychology and Neuroscience of Well-being

7 Video Guides (Prisha's Tips)

Mood-boosting Practical Exercises
Proficiency Certificate of Completion
Students: 80% Off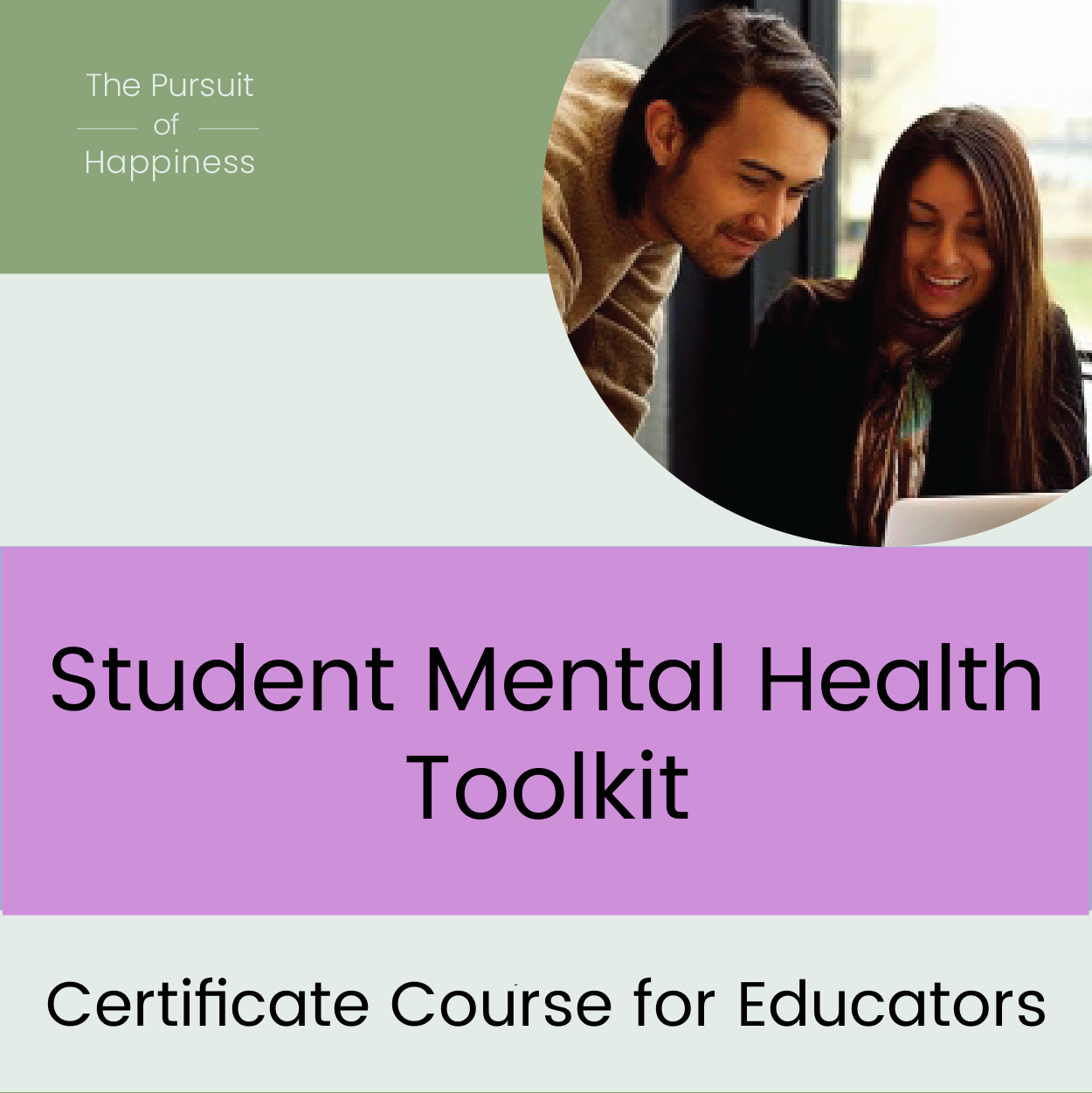 Course Outline
This course contains a toolkit packed with teaching aids, for easy integration with mental health training programs and courses.

Key Benefits
Includes Intro Course
11 Mixed Media Videos
7 Modules on the Psychology and Neuroscience of Well-being

7 Video Guides (Prisha's Tips)

Mood-boosting Practical Exercises
Detailed Lesson Plans
PowerPoint Slides for Easy Classroom Instruction
Weekly Drop-in Q & A (optional)
Advanced Certificate of Completion