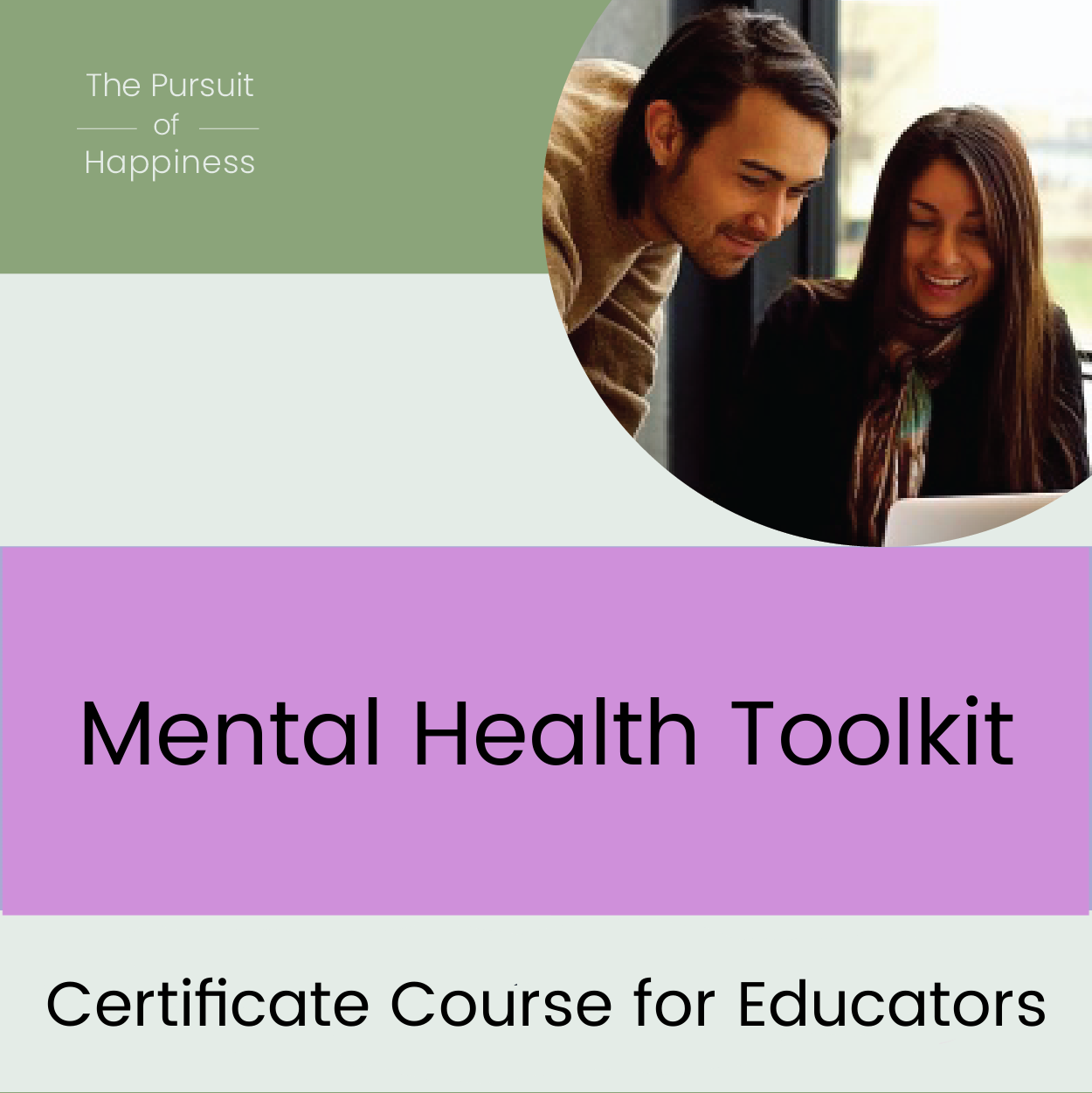 This self-paced Mental Health Toolkit is an advanced certificate course that includes a package of tools to bridge theory and practice. It includes the full content of the Proficiency Course, including videos on both theory and practice, as well as:
Detailed Lesson Plans

covering each module, including assignments and engaging exercises to facilitate "learning by doing."

Powerpoint Presentations,

packed with colorful infographics and key points.

Weekly drop-in Q & A (optional)
Advanced Certificate of Completion.







Course Curriculum
Dip your toes in and click on the FREE "preview" buttons!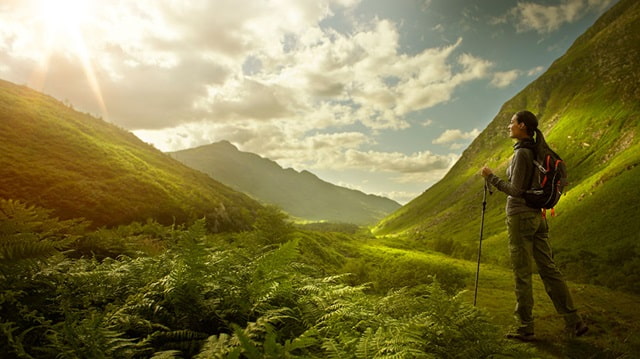 Positive Psychology

Learn about leading theories and applications of Positive Psychology on personal happiness and well-being, by pioneers Martin Seligman and Mihaly Csikszentmihalyi.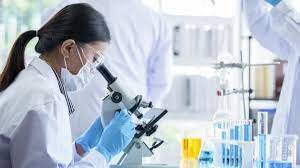 The Science of Happiness

The Science of Happiness is accelerating. Explore the practical, and powerful, "habits of happy people" that have been uncovered by the social and natural sciences.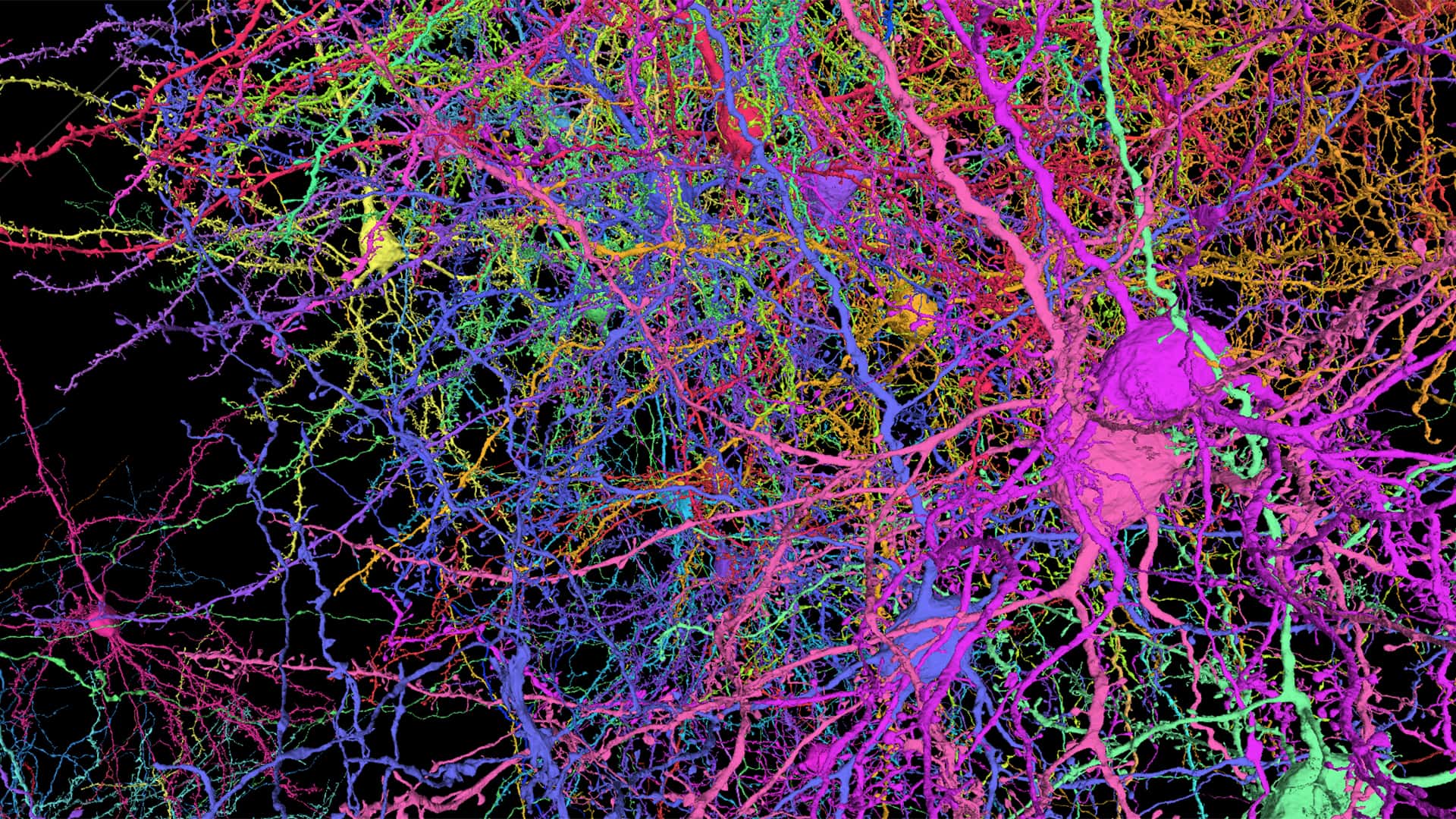 Mental Health: New Discoveries

Learn about remarkable new discoveries in the Science of Mental Health and Well-being including "food for mood," the power of goal-setting, and finding meaning.


Your Journey Through the Course

Introduction
Learn about the scientific pioneers who founded the science of happiness, the three components of well-being, the so-called "habits of happy people," and the methodology used to uncover their secrets.
"Habits of Happy People"
The next stage of the course comprises 7 modules focused on a wide range of life skills that impact our mood, including close relationships, acts of kindness, physical wellbeing, flow, strengths, positive emotions and the discovery of meaning.
Practical Exercises
Each of the 8 modules in this stage focuses on practical exercises, which studies have shown can be literally life-changing.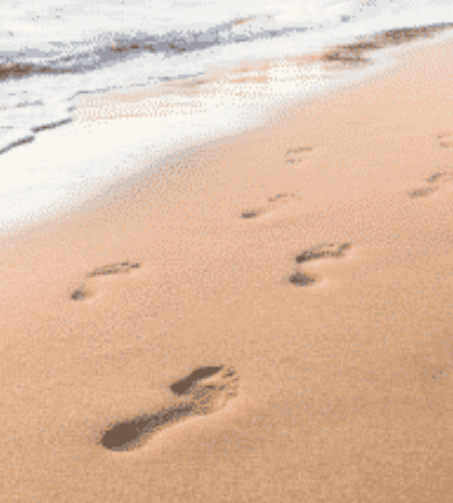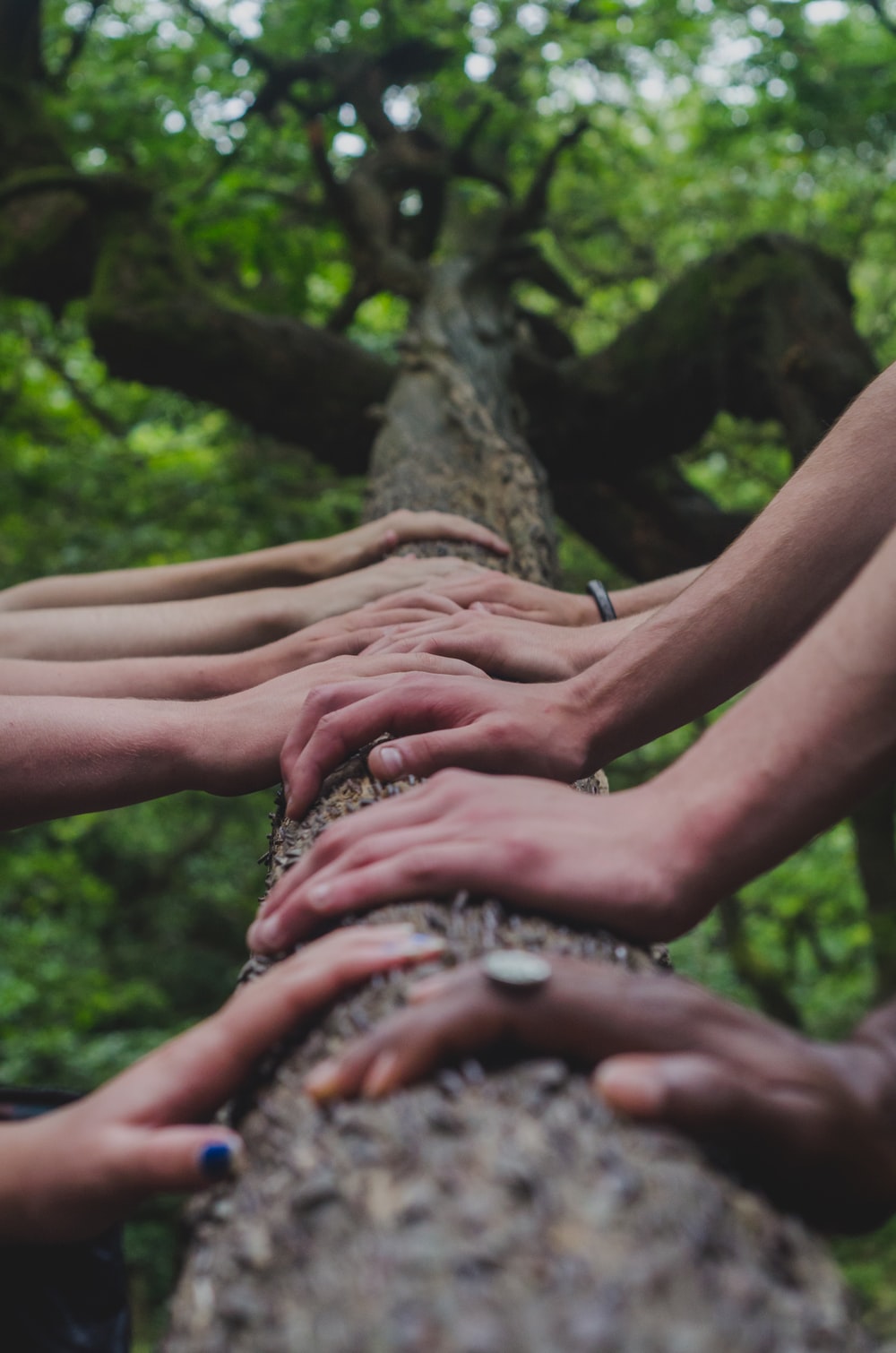 Narration & Production:
Mark K. Setton, D.Phil., Oxon.
Research Team:
Paul Desan, PhD, Harvard
Anthony Arciero, PhD, George Mason
Saira Qureshi; MA, LMHC
Miguel Toribio-Mateas, PhD, Middlesex
Video Editing:
Fahim Nirob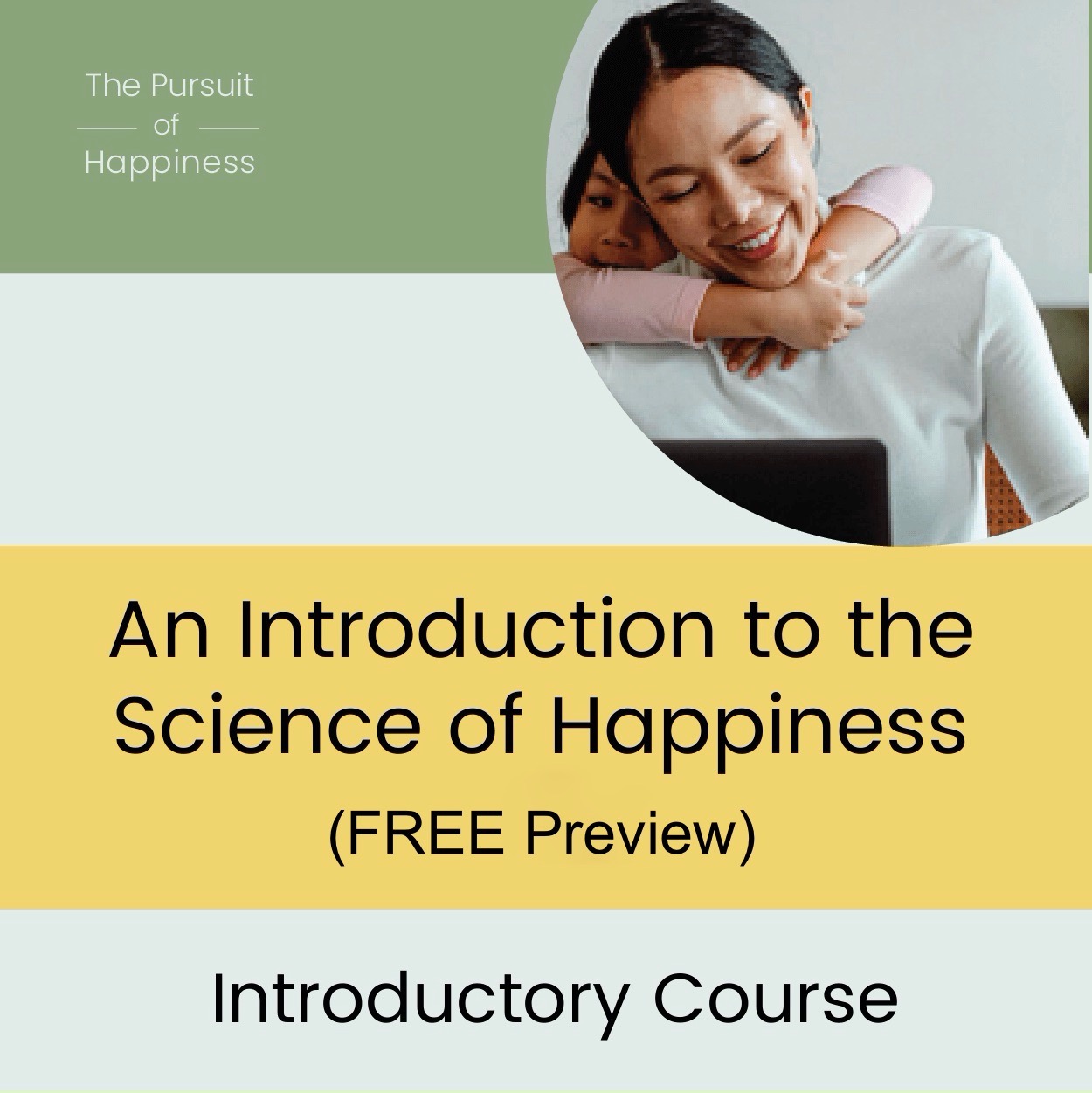 Course Outline
The Introductory Course provides a birds eye view of the new science of happiness, key thinkers, and key discoveries.
Key Benefits
3 Introductory Mixed Media Videos
PowerPoint Summary
Video Transcripts
Fun Quiz
Outline of Certificate Courses
Students: 80% Off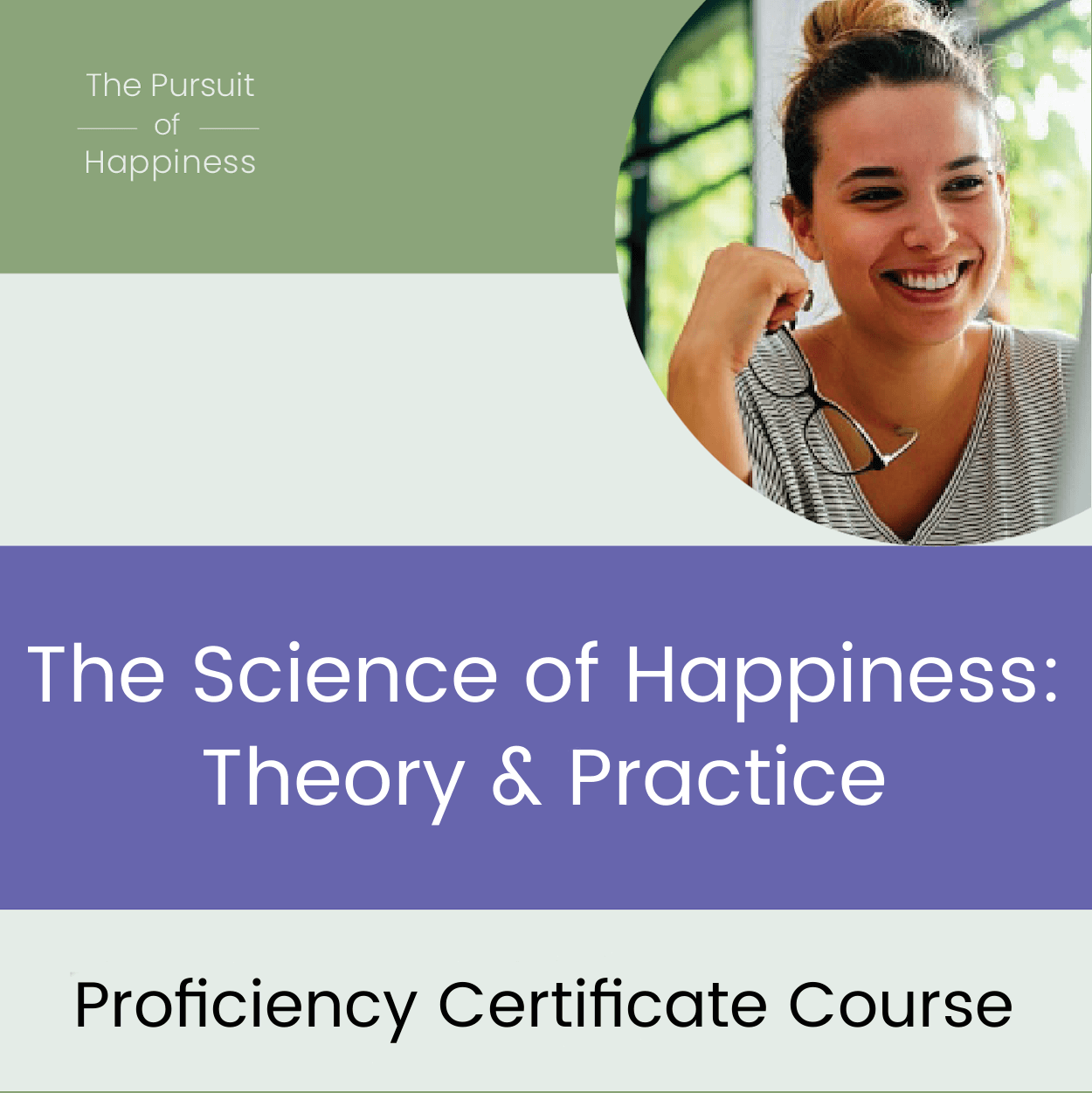 Course Outline
The Proficiency Course provides an in-depth view of both the theory and practice of new discoveries in the Science of Happiness.
Key Benefits
Includes Intro Course
11 Mixed Media Videos
7 Modules on the Psychology and Neuroscience of Well-being

7 Video Guides (Prisha's Tips)

Mood-boosting Practical Exercises
Proficiency Certificate of Completion
Students: 80% Off

Course Outline
This course contains a toolkit packed with teaching aids, for easy integration with mental health training programs and courses.

Key Benefits
Includes Intro Course
11 Mixed Media Videos
7 Modules on the Psychology and Neuroscience of Well-being

7 Video Guides (Prisha's Tips)

Mood-boosting Practical Exercises
Detailed Lesson Plans
PowerPoint Slides for Easy Classroom Instruction
Weekly Drop-in Q & A (optional)
Advanced Certificate of Completion
Students: 80% Off